"The photos are brilliant! You've captured so many great angles and natural moments and we especially like your way of using sunlight!"
Philip, Regent's Park | August 2019
"They're amazing! Thank you so much!"
Sarah, Kensington | July 2019
"The photos are brilliant!! Thank you, we are thrilled with them!"
Caroline and Phil, Holland Park | June 2019
"Thank you so much Heather for such an enjoyable morning on our photoshoot and for taking such gorgeous and memorable photos. Love, Jemma and Will."
"Thank you so much for the lovely photos. They are amazing, just as I was hoping."
Fiona, Notting Hill | April 2019
"Heather did our maternity photoshoot. She made us feel welcome and relaxed very quickly - and we are a very shy couple! She has an excellent eye and she can capture lovely light, cute angles and little tiny sweet couple moments - regardless of weather conditions! (winter in Hyde Park). Her pictures are timeless, natural and kind. Just wonderful."
Iris, Notting Hill | February 2019
"Thank you so much for the photos. They all look amazing!"
Victoria Ragna, SW5 | February 2019
"They all look absolutely beautiful! Thank you!"
Lucy, Kensington | November 2018
"The photos are fantastic as usual and we thank you for them! We look forward to the next one in summer!"
Dominique, Regent's Park | November 2018
"Heather was absolutely wonderful to work with. She completely put us at ease and we were thrilled with our beautiful maternity photos. Would recommend her to anyone!"
Monica, Kensington | November 2018
"We did an outdoor shoot in November with my toddler and newborn. All of us enjoyed the experience with Heather; she really focused on capturing special family moments. We will cherish these photos forever!"
Leia, Maida Vale | November 2018
"Thank you again for capturing such a special time in our lives. The pictures and lighting are beautiful, and you are a true talent!"
Sarah, Hampstead | October 2018
"Heather was such a pleasure to work with and made my maternity shoot really comfortable and easy in busy Hyde Park. Her photos were amazing! She really knew where to go and how to capture the best lighting. She even took the best shots with our beloved first dog baby. Would highly recommend her."
Yuni, Kensington | October 2018
"Thank you so much for your wonderful work!"
Lien, Hyde Park | October 2018
"Thank you for the pictures, they are beautiful! Thank you also for your patience, you have a talent to make people at ease with the camera, even the ones shy like me! ;-)"
Vittoria, Notting Hill | October 2018
"We had a family photo shooting in Battersea Park last weekend. She took wonderful photos for our family and tried her best to catch every moment in our photo session. I'm very happy to have her and will definitely go back to her in the future again for another family photo shooting. Thank you Heather!"
Yoonji, Battersea | September 2018
"Heather is a joy to work with. She'll happily direct you (if you want) and puts you at ease in an instant. Thank you"
Isabella, Battersea | September 2018
"Wow, they are amazing, thank you!"
Kirstin, Battersea | September 2018
"We are so very grateful. The photos are completely lovely and so precious - we can't stop looking at them!"
Kirstie & Jon | August 2018
"Fantastic as usual! Thank you."
Paul, Chiswick | August 2018
"Amazing!!! Wow! We love them!"
Rivka, on vacation in London | August 2018
"It was lovely meeting you today. Thank you so much... it was great fun and we are so looking forward to seeing the photos!
Really appreciate how easy this has all been and how accommodating you were."
Hannah, Battersea Park | July 2018
"The photos are so so beautiful, we were so happy with how they turned out!"
Dana, Mayfield lavender farm | July 2018
"These are absolutely stunning, thank you!"
Laura, Marylebone | June 2018
"Thank you Heather! You are such an amazing photographer. Our family loved every moment working with you! Hope to see you again soon."
Josie, 31 weeks pregnant, Hampstead | June 2018
"The final pics are fantastic! Thank you so much!"
"It was so lovely to meet you! You made it such a nice, relaxed experience. I've had a sneak peak of the photos and they are fantastic, I'm really happy! Thank you so much for capturing those images, they are going to make a great keepsake."
Nicola, Chiswick | May 2018
"I absolutely love and adore all of them! Thank you so much!"
Claartje, Notting Hill | April 2018
"So many gorgeous ones to choose from and thank you for the quick turn around! I love your artistic eye (already excited to do a future family session....one when I'm not pregnant!)"
Lauren, Hampstead | April 2018
"Thank you so much for these, they're amazing! I'm so impressed you managed to capture so many, I felt like we spent most of our time running after William as he ran in the opposite direction! "
Stephanie, Hampstead | April 2018
"Very professional with a beautiful result."
Viktoria, South Kensington | March 2018
" I absolutely LOVE all of them and it was a pleasure having you capture this beautiful time in our lives. Thank you again, we will surely treasure these photos forever :) I'll be in touch once we're ready for our family photoshoot!"
Claire, Fulham | February 2018
"Thank you Heather for our photos! We absolutely love them and loved working with you on a VERY chilly December morning. The photos turned out just as I had hoped - very natural, beautiful lighting and a seamless process from beginning to end. Thank you again!"
Kelley, Fulham | December 2017
"Thank you so much - as always they are amazing!! You really do have such a great eye!"
Harriet, Wimbledon | October 2017
"You are AMAZING!!!!!!
I am totally in love with the pictures...I just LOVE all of them! You were able to capture exactly what I was looking forward to have..... and it wasn't easy.... I perfectly know my cheeky monkeys :-)
Thank you very very very very very much for delivering "the" perfect shoot ever!"
Roberta, Kensington Gardens | October 2017
"We had a photo shoot with Heather when our baby boy was nine months old and not only were we thrilled with the photographs we really enjoyed the photo shoot experience too. Heather made us feel completely at ease in front of the camera and as a result the photographs were very natural, which is exactly what we wanted. Heather managed to completely capture the personality of our baby boy. The whole experience was a joy. We have recommended Heather to all of our friends that have little ones!!"
Natasha, Wimbledon | September 2017
"Wow. In a single word, your work is absolutely amazing! I cannot express how pleased I am with the photo collection. I had a feeling we would have several good options based upon the shots you showed me the day of the session, but I could not believe my eyes when I viewed the gallery for the first time today. As we were walking home from the shoot that morning Addison said, "That was really fun. I feel like we already know Heather from another time though." She actually took the words right out of my head. I can't tell you how much I appreciate you making us feel so comfortable."
Jill, Chiswick | September 2017
"Thank you so much! All the photos are amazing!"
"Thank you so much for the gorgeous photos. We just love them!"
Amalia, Kensington | August 2017
"I am so grateful to you for capturing these beautiful light and love filled moments for me. As soon as I saw your work I knew you were the photographer for me....and I looked at a lot! I can't express how much these images mean to me."
"She knows how to capture those most precious family moments so beautifully! We feel very lucky to have found her to take pictures of our son and as he grows, we will always treasure those lovely moments!"
Yuzhu, Holland Park | July 2017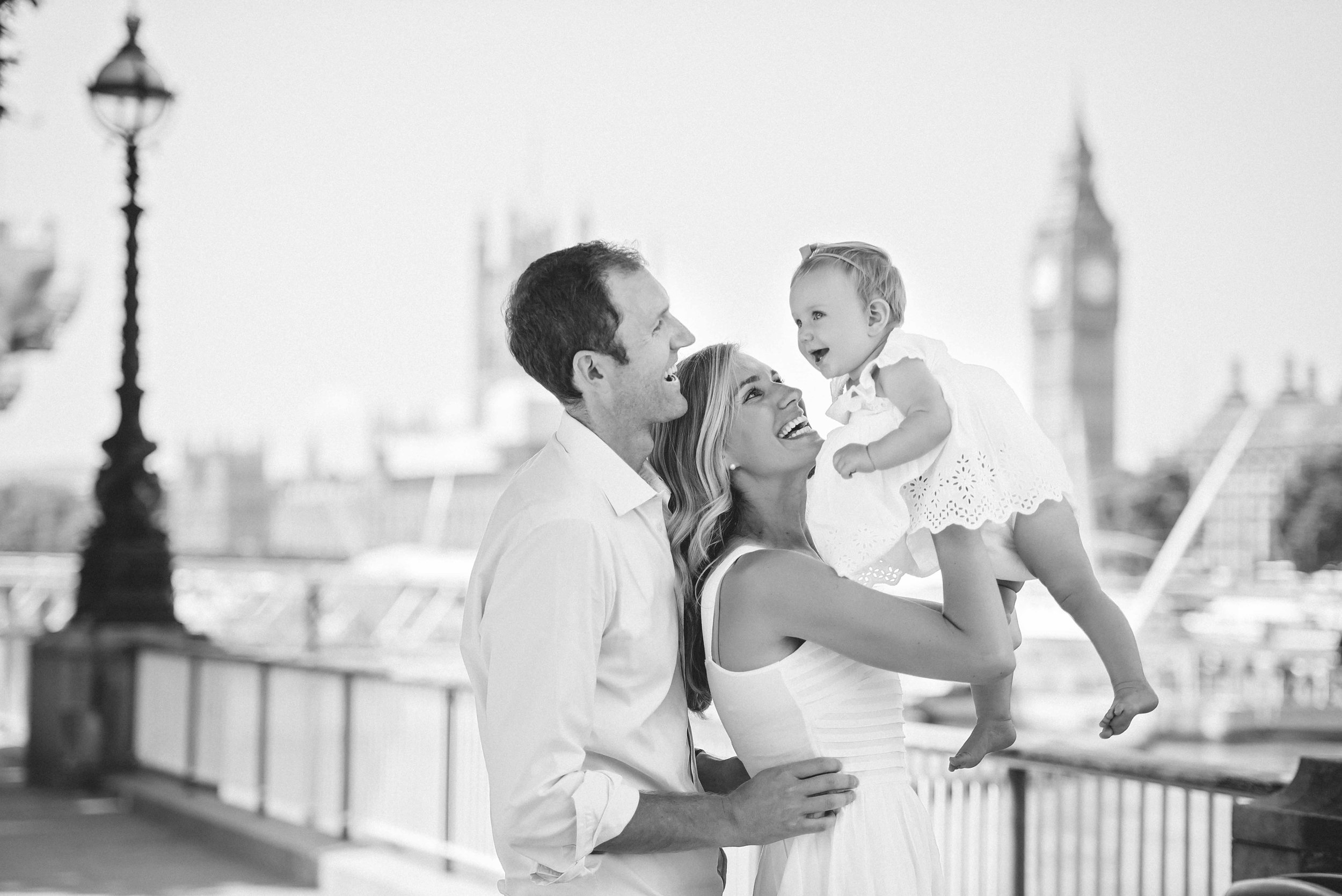 "I absolutely LOVE the photos. Thank you so much! "
"We had a wonderful experience with our daughter. Heather took the most amazing photos of her, I could not have been more pleased. Now, we have these lovely photographs to treasure always. Thank you, Heather!"
"Absolutely delighted with our family portraits. My husband and I both hate having our photo taken but Heather made it a fantastic experience - surprisingly fun and very relaxed! She was great with our daughter too and offered just the right level of direction so there was no awkward posing whatsoever. Our shoot was on Wimbledon Common and she captured the light beautifully. On top of this, the whole process was simple, straightforward, and efficient. Heather replied to all emails really quickly and also gave really helpful advice on things like what to wear. Thank you so much!"
"The photos are amazing!!!! You are so talented. I actually teared up looking through them. Thank you for creating something I will cherish forever!"
Danielle and family, returning to the US after 2 years in London | 2017
"Excellent experience doing my pregnancy shoot. Heather is friendly and professional, makes you very comfortable, responds quickly to emails and delivers the pictures timely. She was a real pleasure to work with and the final photos were even better than expected. I will be working with Heather on my baby photos as well!"
Sanja & Steffan | May 2017
"We've used Heather for our family photos for two years in a row now and I can't say enough good things. She was wonderful with my little girl who was at ease with her within seconds of meeting her, was very patient with our dog Dudley and most importantly, the photos she took are absolutely stunning."
Alison, Richmond | May 2017
"Heather is simply wonderful. She has a lovely easy-going nature and makes everyone, children and adults alike, feel at ease while she works her magic with her camera. I don't think that 'magic' is too much of an exaggeration when describing what Heather does, I'm truly amazed by the images she captured from our shoot with my (very reluctant!) 3 year old daughter. In a few split seconds she managed to eternalise those precious moments of childhood enchantment - priceless gasps of delight at a bubble soaring into the sky, those looks of raw curiousity and determination, the melting smiles and the sullen frowns!
A true professional, whose passion for her craft shines through every shot, I really can't recommend Heather enough"
Suzanna, Hampstead | April 2017
"I have used Heather three times now! ...She is incredibly patient with my two-year old twins (as well as with their mummy!) - toddler twins are so so hard to control - and they have really warmed to her over the sessions. You sometimes only have a split second to get an amazing shot with the two of them at the right time and she never disappoints. I am always blown away with the places she chooses to shoot and have visited some beautiful spots in London I never would have been to otherwise. Coupled with a genuine fondness of children and caring and polite demeanour she is a rare gem amongst children's photographers"
Claire, mummy to twins Isabella and James | 2016 & 2017
"You are so talented! These are so beautiful and I can't stop looking at them and smiling!"
Victoria, mummy to 8 month old Leo, Hampstead | April 2017
"The outdoor family photos that Heather took for us are absolutely beautiful. We had worried that the photos would be awkward but Heather made the process so easy by recommending a location and lovely backdrop and helped with poses and approach. Every photo captures the light and is edited beautifully, we had a tough time narrowing our selection, I know we will treasure these photos for years and would definitely use Heather again!"
Julia, mother to 8 month old Madison, Wimbledon | Summer 2016
"We used Heather for the second time recently for a large family photo shoot. She corralled fractious kids brilliantly and the whole family are delighted with the photos. Both experiences have been great and the images are excellent, capturing people as themselves, including adults and children. Highly recommended!"
Laura Caulkin, Brook Green, W14 | January 2017
"Heather is an AMAZING photographer. She adds a magical touch to every picture. My maternity photos were so beautiful. I will use her services again for sure. Highly recommend her. 5*. Thank you Heather"
Ella Kroni, 36 weeks pregnant, Holland Park
"Heather is a wonderful, extremely talented photographer with a gift of putting even the most nervous people at ease! I hired Heather to take some corporate shots and she did a fantastic job. Her use of light is stunning and she has a real understanding of how to get the best out of every picture - a real find. Would highly recommend."
Jessica Williams, CEO of Sidekicks recruitment, London
"Heather was beyond amazing. We were so thrilled with the moments she managed to capture, she's fantastic!"
Simone, Richmond | Autumn 2016
"The photos are completely stunning, Heather brings out the absolute best of the setting and the subjects with an amazing use of light and colour. Everyone who has seen the photos has asked for her details!"
Laura, mummy to 2 year old Rosa, Wimbledon | September 2016
"We'll treasure the photographs for years to come"
Harriet, mummy to 2 year old Clara aged 18 months, Holland Park, Kensington
"Heather did such a wonderful job in capturing our mischievous 13 month old daughter. Not only do we have beautiful portraits of her with cheeky smiles and whimsical gazing, we also have some very special family photos of the three of us. We couldn't be happier - thank you Heather!
"
Fiona and Ben, parents to 13 month old old Verity, Kensington, London
"These are spectacular!!! I love the feeling of love and the timeless essence of joy in each of these images. They feel like a frozen moment, but that moment is so full of life and personality. The golden glow is beautifully decorative on all of us. So so gorgeous!!"
Olga, Barnes | Summer 2016
"Ed and I are absolutely THRILLED by the photos. You've done such an amazing job of capturing the kids in such a wonderful natural way. You're so talented!"
Beki, Shepherd's Bush | December 2016
"Oh Heather they are amazing!! Thank you so much for your beautiful photographs - you really managed to capture the personality of our family and this special time in our lives. I'm so pleased that we finally managed to get some gorgeous outdoor shots of our cheeky girl too. Even my hard-to-please husband loves them (and being a film maker he is so picky)!"
Lisia, mummy to 3 year old Sansia, Chiswick
"Heather you are so gifted!! How did you manage to get such wonderful pictures!! The lighting is incredible and we absolutely love them!! We couldn't be more pleased. Thank you so much for your patience and professionalism!"
Orla, mummy to 4 month old baby Rafa and 2 year old Felix, Battersea, SW London
"She has the ability to build and gain trust within moments of meeting a child"
The London Mum, mummy to 2 year old Little London
"Heather has the ability to put you at ease and capture the true essence of you and your family! What I loved most about our time together is that she captured the quiet moments of my daughter. My little one is very difficult to photograph because she is very high energy, but Heather assured me that there was nothing to worry about and that we were going to get beautiful images. She was totally right! Every single photo is gorgeous and magical. So if you're worried if your children will behave or pose for her... do not worry as Heather captures them in their true form and delivers works of art that will blow your mind!"
Daria, mummy to 18 month old Ellerie